News & Happenings
Check out what Fontaine Forge has been doing lately…
For media inquiries, interviews, and press photos, please contact us via our form.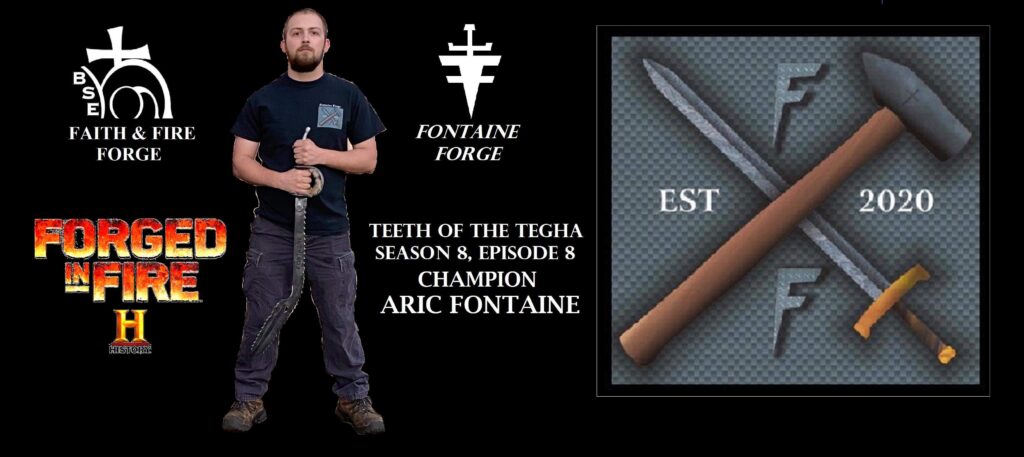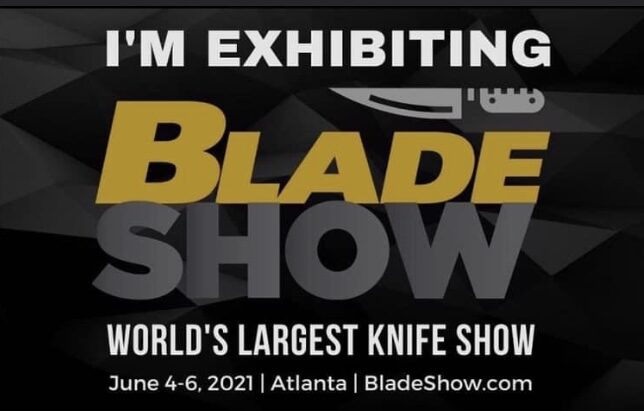 Fontaine Forge will be at Blade Show this year for the first time ever!
Come check us out at Booth 37C on June 4-6th. Chat with Aric Fontaine, Forged in Fire Champion (Season 8, Episode 8). See the Teeth of Tegha Sword, get photos with the champ and an autograph. Browse our selection of custom hand-made knives or place a custom order.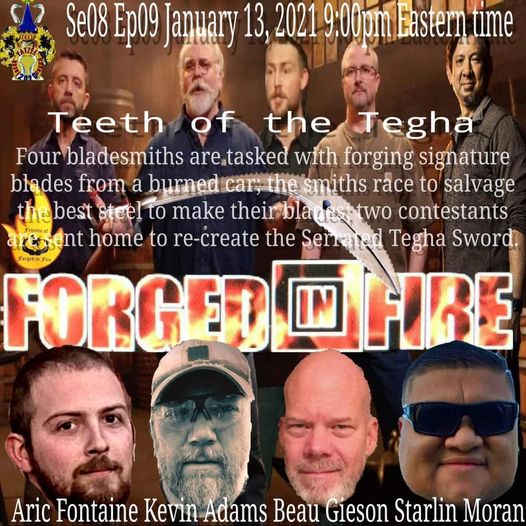 Forged in Fire Show CHAMPION! – January 2021
Season 8, Episode 8
Aric Fontaine of Fontaine Forge was featured on The History Channel's Forged in Fire show on January 13th!
SUMMARY: Four blade smiths are tasked with forging signature blades from a burned car. The smiths race to salvage the best steel to make their blades. Two contestants are sent home to re-create the Serrated Tegha Sword. Featuring Aric Fontaine, Kevin Adams, Beau Gieson, and Starlin Moran. The contestants battle it out for the title of champion and $10,000!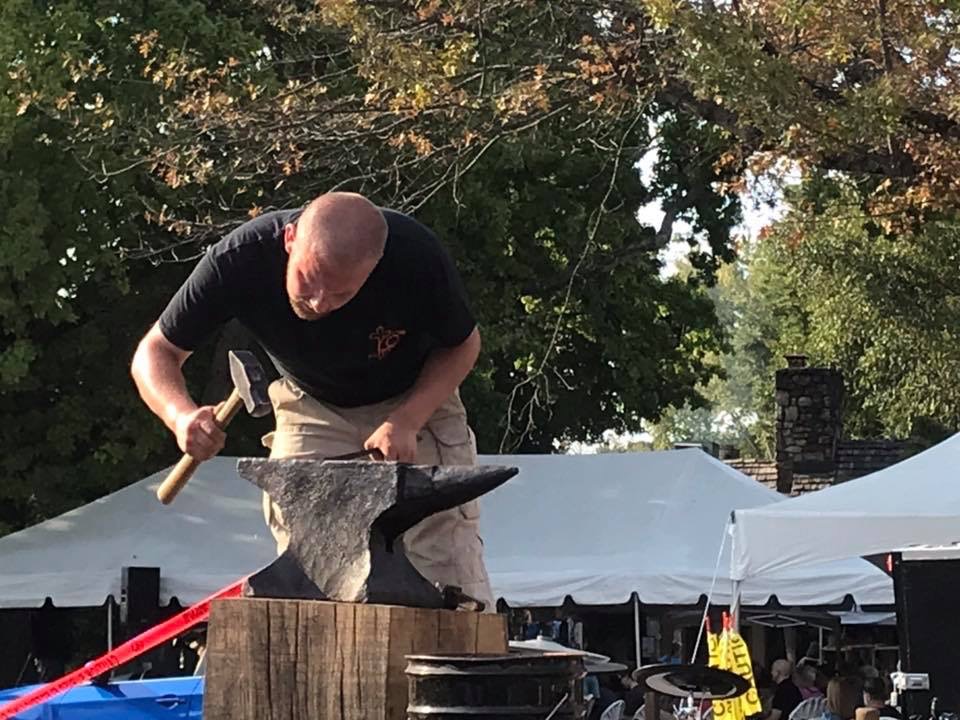 Iron Mountain Metal Craft Grudge Fest Apprentice Challenge Champion! – 2019
Apprentice v. Apprentice Grudgematch
In 2019 Aric went down to Iron Mountain Metal Works grudge match with his friend Brian Evelich. This is an event for previous Forged in Fire contestants. Brian went down to compete. While they were there the owner decided to run his first ever apprentice grudge match and asked Aric to compete. The contest was to make a blacksmith knife in a half hour time limit. When the match ended the crowd voted for the best knife. Aric won the first ever Grudge Match apprentice challenge!