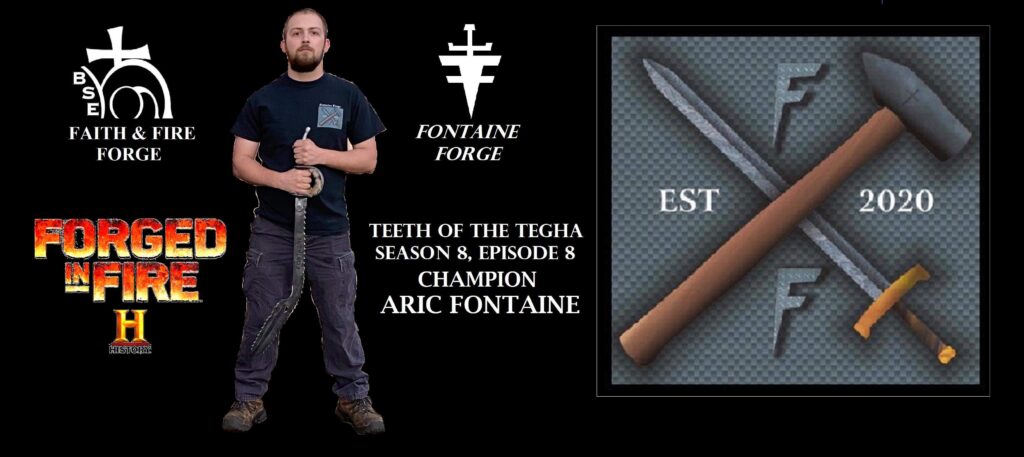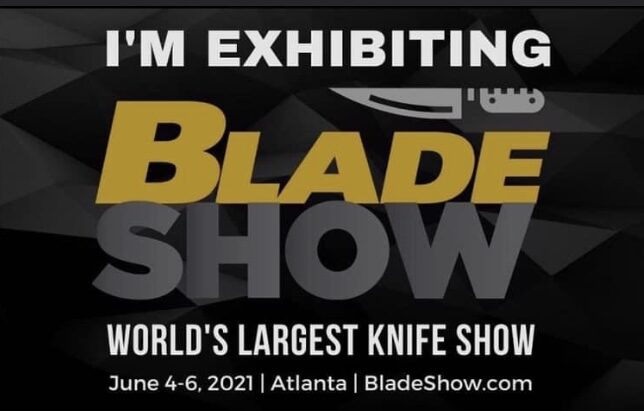 FONTAINE FORGE WILL BE EXHIBITING AT BLADE SHOW JUNE 4-6, 2021. Check out our Media Page for Details!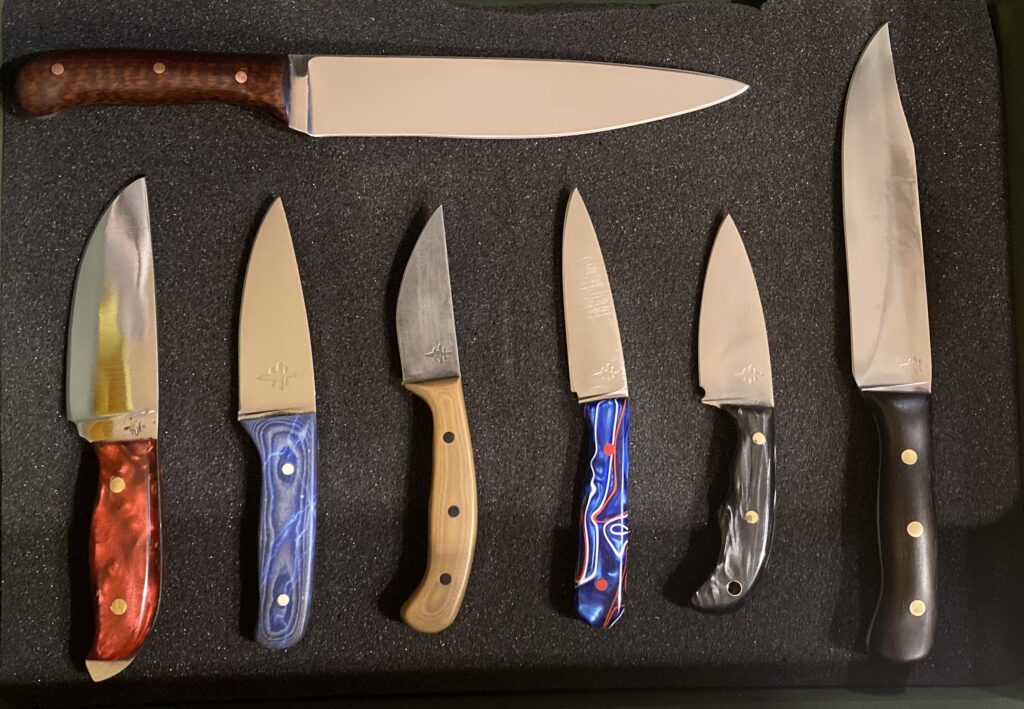 Custom Knives of All Kinds
We make custom blades from everyday carry to kitchen knives to swords. We can even help you design a unique one of a kind blade. All our knives are hand-forged. We take the time to give customers the best product possible. Check out our portfolio page to see sample knives…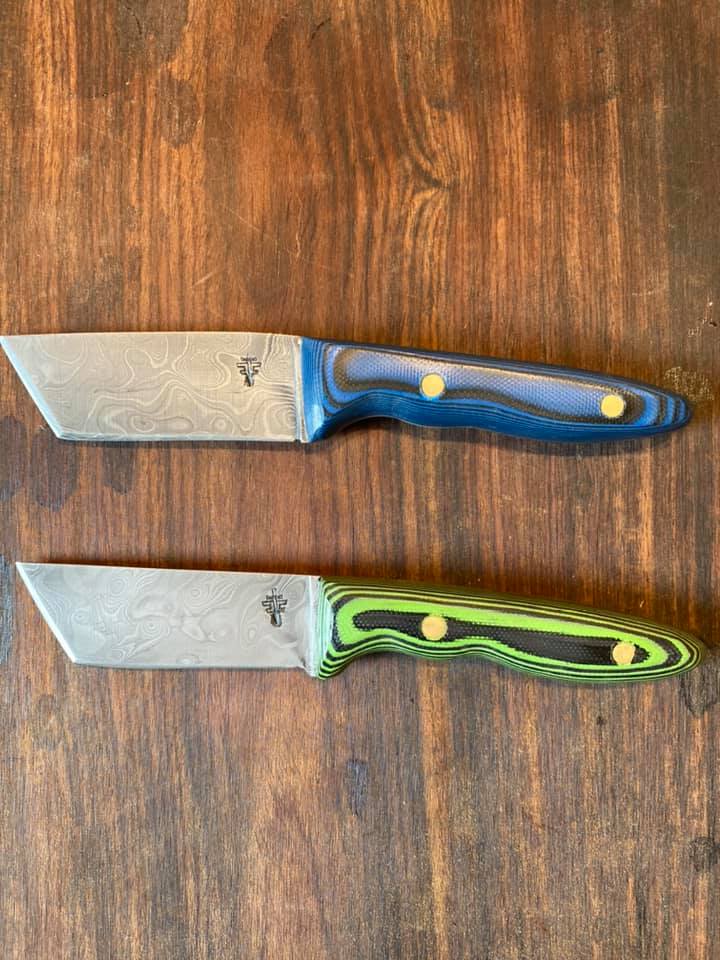 Historical Blacksmithing in the Modern Age
With roots in historic blacksmith training in the 1800's shop at Old Sturbridge Village, MA, blacksmith Aric Fontaine has training in primitive skills and bushcraft. He knows what works in quality craftsmanship and has put this to the test to produce products that will last a lifetime. Read the full blacksmith's beginnings story…
Looking to Order?